LITTLE ROCK GUTTER & MAINTENANCE
Your Premier Gutter Cleaning Company in Little Rock AR
Over 10 Years of Industry Experience
Free and Competitive Estimates
Fast and Responsive
Residential and Commercial Gutters
Custom Gutter Designs
Gutter Cleaning Little Rock AR
Welcome to Little Rock Gutter & Maintenance, your go-to source for professional gutter cleaning services. We understand the importance of keeping your gutters clean and functioning properly, which is why we offer top-notch gutter cleaning services to ensure that your gutters are working at their best.
Gutter cleaning is an essential part of home maintenance, as clogged or damaged gutters can cause a variety of problems. When gutters are clogged, they can't properly divert water away from your home, leading to water damage on your roof, walls, and foundation. Clogged gutters can also create breeding grounds for pests, such as mosquitoes and rats, and can even lead to ice dams in the winter, which can cause damage to your roof and create dangerous conditions.
At Little Rock Gutter & Maintenance, we use the latest techniques and equipment to thoroughly clean your gutters and remove any debris that may be blocking them. Our team of experienced professionals is trained to handle all types of gutter cleaning jobs, from small residential properties to large commercial buildings. We pride ourselves on our attention to detail and our commitment to customer satisfaction, which is why we always go above and beyond to make sure our clients are happy with the work we do.
In addition to gutter cleaning, we also offer a variety of other gutter-related services, including gutter repair, gutter installation, and gutter maintenance. Whether you need a simple repair or a complete gutter overhaul, we have the skills and expertise to get the job done right.
If you're in the Little Rock area and are in need of professional gutter cleaning services, don't hesitate to give us a call. We'll be happy to provide you with a free estimate and answer any questions you may have. We look forward to working with you and helping you keep your gutters clean and functioning properly.
Thank you for considering Little Rock Gutter & Maintenance for all your gutter cleaning needs. We hope to hear from you soon!
Gutters are Important
Gutters are considered the plumbing system for the roof of your home and are extremely vital for the proper dispersion of both rain water and snow and ice melt off from your roof to the designed and designated area for drainage. Regular maintenance of your plumbing and water diversion system for your roof is an important factor in maintaining it's integrity and proper working condition. IT IS ALWAYS our mission to surpass your expectations! We also service: the local area, as well as Pulaski, North Little Rock, Oak Forest, Levy, Fairview, Dixie, Lakewood, College Station, Sweet Home, Pecan Grove, Westwood, Silver Creek, Westbrook, Sherwood, Turtle Creek, Pleasant Valley, Piedmont, Hillsborough, Shiloh, Hickory Hills
Why Maintain your Gutters?
There are many reasons to properly maintain your guttering system. Gutters can fill with leaves, dirt and other debris, and can become very heavy when saturated with moisture and can become very saggy, can be pulled away from your home, have even been known to come crashing down completely. Often when gutters fall, they damage flowerbeds, shrubbery, and in many cases even break windows and damage the facia boards where they were installed. Repair bills for this disastrous damage can easily run into the thousands of dollars. Sometimes gutters that don't drain properly can overflow and can flow backwards up your roof. When this happens, very bad water damage can occur because the water can go upwards and get beneath your shingles and get through your roof to the interior of the home and cause severe water damage if not caught in time. IF not caught in time, this situation can allow the water to get through your roofs lining damaging the inside of your home or business.
Can I do this myself?
There are a myriad of reasons to just go ahead and leave this task to the professionals. Many people would not attempt to re shingle their roofs, or attempt to clean their chimney without the proper knowledge and tools. Just like any job, there is a proper way and in improper way to go about it. Our gutter technicians are very well professionally trained in the approved techniques for both inspection and safety of your gutters. IF you hire us, we will not only clean and maintain your gutter system, but while we are doing so, we can make minor repairs and inform the homeowner of any major issues that need to be addressed and repaired at the discretion of the homeowner. The average business or home owner cannot do these things themselves. So!! Give us a call for all your gutter cleaning and inspection needs!!
---
Frequently asked Questions about gutter cleaning:
What time of year is best for gutter cleaning?
The best time of year for gutter cleaning is typically in the fall, after the leaves have fallen from the trees. This is because during this time, the gutters are likely to be filled with debris from the leaves, making it easier to clean them out. Cleaning gutters in the spring can also be effective, as it removes any debris that may have accumulated over the winter months. However, it is important to note that gutters should be inspected and cleaned as needed throughout the year, not just during these specific seasons.
Is gutter cleaning worth it?
Gutter cleaning is definitely worth it as it helps to prevent water damage to your home. Clean gutters allow water to flow properly, preventing it from overflowing or seeping into the walls and foundation of your home. This can save you thousands of dollars in repairs in the long run. Additionally, regular gutter cleaning prevents the growth of mold, mildew, and pests, which can all cause health issues.
Can you use a leaf blower to clean gutters?
It is possible to use a leaf blower to clean gutters, but it may not be the most efficient method. A leaf blower can be used to remove loose debris from the gutters, but it may not be able to remove all the debris and leaves that are stuck in the gutter. Also, if the debris is wet it will be heavy and a leaf blower may not be powerful enough to remove it. Additionally, using a leaf blower can create a lot of debris falling on the ground, which could make a mess around the house. It's recommended to use a ladder and a gutter scoop to manually remove debris, and then use a leaf blower to blow out the remaining debris.
How do you clean gutters that are too high?
Cleaning gutters that are too high can be challenging and potentially dangerous, it is recommended to hire a professional gutter cleaning service with the appropriate equipment to safely reach and clean the gutters. They can use ladders with stabilizers, or even a cherry picker to reach high gutters safely. It is also important to note that if the gutters are too high for a ladder, it's likely too high for you and it is best to not attempt it for safety reason.
How long can you go without cleaning your gutters?
It's recommended to inspect and clean your gutters at least twice a year, in spring and fall. However, if you live in an area with a lot of trees, or if your gutters are clogged with debris, you may need to clean them more frequently. If you go too long without cleaning your gutters, it can lead to clogs, which can cause water damage to your home, and also attract pests and promote mold growth. This can cause costly repairs and potential health hazards. It is best to check the gutters periodically and clean them as needed to prevent these problems.
How long should gutter cleaning take?
The time it takes to clean gutters can vary depending on the size of the property and the condition of the gutters. A standard single-story home with 200 linear feet of gutters can take around 2-4 hours for a professional to clean. A larger or multi-story home, or a property with a lot of trees, may take longer. If the gutters are in poor condition, or have not been cleaned in a long time, it may take longer to complete the cleaning. Additionally, if you are cleaning the gutters yourself, it might take longer than a professional who has the necessary tools and experience. It's best to consult a professional gutter cleaning service for a more accurate estimate of the time it will take to clean your gutters.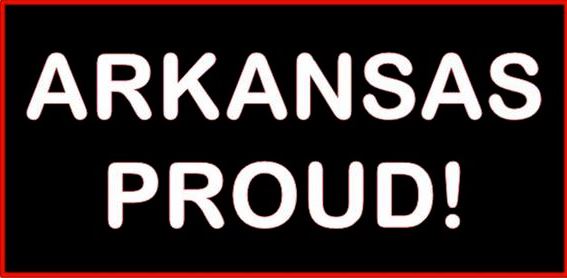 About our Little Rock Gutter Company
We have been serving the Little Rock and surrounding areas for more than a decade. Little Rock Gutter and Maintenance is focused on professional gutter installation and repair solutions.
Our focus is on seamless aluminum guttering, depending on the goals of our clients. We are a family-owned and operated gutter construction company serving Little Rock with an emphasis on listening to our customers and understanding your objectives for your gutter project.
We are thrilled to serve Little Rock with custom-built gutter solutions that increase the value of your home or business and enhance the look of your property. Our organization was conceived on the principles of honesty and integrity, not to mention an insane amount of hard work and commitment. Sure, many company presidents will speak this way, but after working hard in extreme working conditions to provide a masterpiece on our clients' Homes, we feel 100% confident that you will believe in our work ethic and the high quality of the gutters that we install.
Our team of qualified gutter installation and repair experts absolutely consider themselves professionals. Every one of our gutter projects are custom. Sure, our installation process is always part of what we do but uniqueness and creativity come with every project. Each gutter job is given special emphasis until we are confident that our customer is completely and totally satisfied. We stand behind our workmanship and provide a one-year craftsmanship guarantee. What that means is that long after your gutter project is finished, you can have confidence that we will support you, your family and your residence or business for many years.
We are confident in our professional custom Gutter services and our opportunity to work as your Little Rock Gutter Company.
What are you waiting for?? Give us a call today!! 501-725-8112
---
Our Service Area
We love the Central Arkansas region and the immediate counties surrounding our service area. We are excited to service Little Rock residents as well as all the surrounding region within approximately a 30-mile radius. Our professional team will schedule an onsite assessment at your home or place of business and will work to provide you with a detailed quote.
Rest assured, we NEVER attempt to sell you on our services. We simply want to educate you on your options and help you determine what would make the most sense given your budget and vision for your guttering project. Reach out to us today to get a complimentary estimate for your home or business!