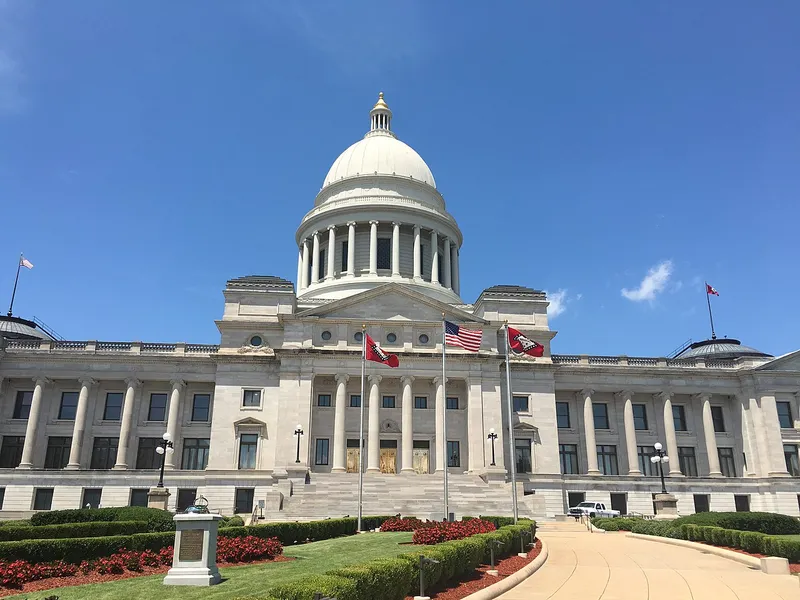 LITTLE ROCK GUTTER & MAINTENANCE
Your Premier Gutter Installation and Repair Company in Fairview AR – Professional and Affordable High-Quality Seamless Rain Gutters
Water Goes Where We Tell It To Go
Gutters Fairview AR
Glad to see you finally made it to our website! We are your one-stop shop for all your Gutter Needs.
Most people probably do not give their gutters a second thought, until they stop working properly. While many aspects of a home are noticed, gutters remain subtle and unnoticed features. However, gutters play an important role in the overall maintenance of a home.
The professionals at Little Rock Gutter & Maintenance know your home is your biggest investment and we want to make sure you take care of it properly. We offer the best in service in Fairview AR, for gutter installation, gutter covers, gutter cleaning, and gutter repair.
Over 10 Years of Industry Experience
Free and Competitive Estimates
Fast and Responsive
Residential and Commercial Gutters
Custom Gutter Designs And Colors
When you think about the rain gutters on your home, nobody thinks of anything glamorous. Gutters are something every home needs to route rain runoff away from your home. When working properly, gutters keep basements and crawlspaces dry, protect brick and siding from stains, and shield windows and doors from rain.
Properly maintained gutters add value to your home, along with protecting your home from erosion and water damage. Functional gutters prevent water from spewing off of the edge of the roof.
Gutter Installation and Repair Fairview AR
Your home can sustain damage if your gutters are not working properly. You do not want to end up paying a bigger cost because you did not take action to fix the gutter issues. Broken or clogged gutters do not let water flow down your downspouts like it should. This leads to costly repairs – not just on your gutters, but around other areas of your home as well. Looking for gutters near me ? How about gutters installed in my area? Give us a call, we can definitely help.
From the moment you call, you will be provided with superior service. We understand the value of a properly working rain gutter. We are committed to providing the most dependable service and competitive rates. We stand behind our exceptional service and strive to earn your business.
Whether you need gutter covers, cleaning, or repairs, look no further than Little Rock Gutter & Maintenance. We are waiting for your call today 501-725-8112.
Little Rock Gutter is the top choice for homeowners for high-quality new technology gutters in Pulaski County and the surrounding area. As a professional gutter installation company, we invest significant time to ensure our gutter projects are carefully designed and fully customized for your house. Feel free to contact us if you have any questions!
IT IS ALWAYS our mission to surpass your expectations! We also service: the local area, as well as Sweet Home, Little Rock, College Station, Oak Forest, North Little Rock, Pulaski, Dixie, Westwood, Levy, Pecan Grove
---
Seamless Gutters Fairview Ar
With its low elevation, long, hot, humid summers, nasty Spring storms, and harsh winters, Central Arkansas area residents and business owners always need more help with keeping their buildings well protected from nature. Unfortunately, it seems as if most improvement construction projects are expensive and time-consuming, while others simply aren't worth the hassle and cost. As a result, most people are looking for a better way to protect the things that matter most to them.
One of the most overlooked and affordable ways to keep your home and commercial spaces in top shape is with the best seamless gutters Fairview has to offer. Best of all, we not only sell the best gutters and gutter accessories around, but we have the best in local installation services as well. Whether you need us for your home, your office, or any other residential and commercial space, we can help keep your buildings performing their best for longer.
Quality Gutter Systems
Most people simply do not realize just how important it is to have a quality gutter system. Many would assume that gutters are just nice to have, and do little more than move rainwater and other precipitation around. What they do not realize is that with the right gutter system and company, they are investing in a better roofing system.
When gutters are not at their peak level of performance, or you overpaid for a poor quality gutter installation company, it can not only look and perform poorly, but it can also cause significant damage to your roof and even your home's foundation. When water pools and drains incorrectly, it can cause all manner of problems, including water damage, mold and mildew growth, and even a cracked or sinking foundation slab.
Arkansas Weather Can Be Damaging
While, all of these issues, are able to be corrected later on; some are harder than others to fix. This is particularly the case with your home's foundation; after all, it can be more than a little challenging to fix something when an entire house is sitting on it! Mold and mildew growth can be difficult to repair as well, as there is just never any way of knowing whether or not all of the water damage has been repaired, and whether or not all of the fungus growth has been stopped.
That is why when you need a better source of gutters and gutter services, you will not find a better gutter company than ours. No matter what type of gutter you are in the market for, we have fast and affordable solutions for you. Call our team today and save on a better option for the following:
Gutter Installation
Gutter Repair and Replacement
Gutter Guard
Gutter Cleaning
Residential Gutters
Commercial Gutters
And much more convenient gutter services.
No matter what will keep your home or commercial building looking and acting its best, we have the right tools, equipment, and technicians for you. No matter what size job you may have, we are always the best choice for you.
Gutter Company in Fairview You can Trust!
Gutter Installations
Proper gutter installation services are one of the easiest ways to ensure that your home will perform at its best for longer. The difference between poor-quality gutter installations and the best quality is how long you can go without roofing repairs or even foundation slab repairs. When gutters are not installed correctly, rainwater does not drain properly. This either causes pooling where water should not be, or it means the water is running off too close to the home. As a result, the soil, your roofs, or even the concrete underneath can become soft and begin to cave in.
When you choose us for your new gutter installation needs, we strive only to offer the best installation around. This way, more area residents and business owners can experience a longer-lasting gutter system that will help prolong inevitable repairs. When you need the peace of mind that your home is in good hands, call us and save more each time.
Gutter Replacements
Gutter replacement services are just as important as new system installations. When your gutters are not replaced with the proper fit, dimensions, or even materials, it can lead to an entire list of issues. Everything from clogged drain lines to leaks, and premature deterioration is possible when a company does not provide you with the type of service that you deserve. However, when you choose us, you always know that you will have the best in local professional repairs that will keep your gutter systems draining the right way.
Gutter Guards
As a homeowner, it's important to take steps to protect your home from water damage. One effective way to do this is by installing gutter guards.
Gutter guards, also known as gutter covers or gutter protection systems, are designed to prevent debris from accumulating in your gutters. Without gutter guards, leaves, sticks, and other debris can easily clog your gutters, leading to serious water damage and costly repairs.
There are many different types of gutter guards on the market, including mesh guards, solid covers, and more. Each type has its own unique benefits and features, so it's important to do your research and choose the one that's right for your home.
Some benefits of gutter guards include:
Improved gutter function: Gutter guards allow water to flow through your gutters while keeping out debris, ensuring that your gutters can effectively channel water away from your roof and foundation.
Reduced maintenance: With gutter guards, you'll have to clean your gutters much less frequently, saving you time and hassle.
Increased lifespan: Gutter guards can help extend the life of your gutters by protecting them from damage caused by debris.
Improved safety: Cleaning gutters can be dangerous, especially if you have to climb a ladder. Gutter guards eliminate the need for this, helping to keep you safe.
If you're considering installing gutter guards on your home, it's important to choose a reputable company with experienced professionals. Our team has the knowledge and expertise to properly install gutter guards on your home, ensuring that they function effectively and protect your home from water damage.
Contact us today to learn more about our gutter guard installation services and how they can protect your home.
Residential and Commercial Gutter Services
It can be surprising that more Fairview residents fail to keep up with their gutter needs, especially when we offer dependable and affordable solutions. This is even more so when discussing area businesses and commercial buildings. Many commercially zoned construction projects utilize a flatter rooftop, which makes it even easier for water to pool. Before you know it, your business has mold, and this will lead to a long road of costly repairs.​
Of course, the better and more affordable option would be to call Little Rock Gutter& Maintenance for all of your residential and commercial gutter service needs. Call today and schedule your free quote!
Frequently Asked Questions:
How much does it cost to put in gutters?
The cost of a custom gutter installation can be anywhere from $800-$4000 on average, or $2.80 per linear foot. The national average cost to install gutters in the US is $7-$13 per linear foot, but can be higher if you want gutters made of different materials such as copper. Copper can reach up as high as $22 per linear foot.
Is it worth installing gutters on a house?
Without gutters, water can enter your home and cause basement flooding. A simple gutter installation helps protect your basement from mold and mildew, not to mention all the flooring, drywall, and trim, and possibly furniture, which may have to be replaced after a big rainfall gets into your basement. The same issue can occur with crawl spaces.
How long does it take to install gutters?
Gutter installation on an average size residential home will usually take 1-4 hours. Larger homes, 3000 square feet, or those with a very steep roof, may range from 3-8 hours
Which is better vinyl or aluminum gutters?
Aluminum gutters are more durable and last longer than vinyl gutters. They will not sag and can last 20 years or more in most climates. Aluminum gutters may not last as long in coastal areas because of the exposure to moisture and salt. Heavy Arkansas snow, hail, and wind storms can cause aluminum gutters to become dented or even damaged, if this happens, it could be covered by your homeowner's insurance. Check it out.
Can I install gutters myself?
Absolutely! But, gutters are most often installed by professionals. All the materials and accessories you would need are readily available at home centers, lumber yards, and roofing supply companies. For obvious reasons, it is much better to just call us, we have all the equipment and know how to get it done and done right the first time!
What is the most common problem with gutters?
1 word – Clogging. When that happens, gutters become heavy and can become bent and out of alignment and no longer drain properly.
What are the different materials gutters are made from?
Gutters can be made from a variety of materials, including:
Aluminum: Aluminum is a popular choice for gutters because it is lightweight, durable, and resistant to rust.
Copper: Copper gutters are known for their durability and resistance to corrosion. They are also aesthetically pleasing and can add value to a home. However, they are more expensive than other materials.
Steel: Steel gutters are strong and durable, but they are prone to rust and may require more maintenance than other materials.
Vinyl: Vinyl gutters are an affordable option that is easy to install and maintain. However, they are not as strong as other materials and may not be suitable for certain climates.
Zinc: Zinc gutters are known for their durability and resistance to corrosion. They are also relatively low maintenance.
Galvanized steel: Galvanized steel gutters are coated with a layer of zinc to protect against rust. They are strong and durable, but may require more maintenance than other materials.
Seamless aluminum: Seamless aluminum gutters are made from one continuous piece of aluminum, which makes them stronger and less prone to leaks than traditional gutters. They are also low maintenance and resistant to rust.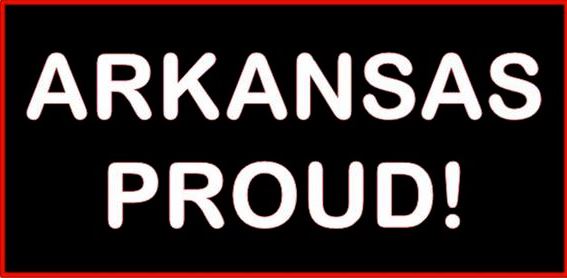 About our Fairview Gutter Company
We have been serving the Fairview and surrounding areas for more than a decade. Little Rock Gutter and Maintenance is focused on professional gutter installation and repair solutions.
Our focus is on seamless aluminum guttering, depending on the goals of our clients. We are a family owned and operated gutter construction company serving Fairview with an emphasis on listening to our customers and understanding your objectives for your gutter project.
We are thrilled to serve Fairview with custom-built gutter solutions that increase the value of your home or business and enhance the look of your property. Our organization was conceived on the principles of honesty and integrity, not to mention an insane amount of hard work and commitment. Sure, many company presidents will speak this way, but after working hard in extreme working conditions to provide a masterpiece on our clients' Homes, we feel 100% confident that you will believe in our work ethic and the high quality of the gutters that we install.
Our team of qualified gutter installation and repair experts absolutely consider themselves professionals. Every one of our gutter projects is custom. Sure, our installation process is always part of what we do but uniqueness and creativity come with every project. Each gutter job is given special emphasis until we are confident that our customer is completely and totally satisfied. We stand behind our workmanship and provide a one-year craftsmanship guarantee. What that means is that long after your gutter project is finished, you can have confidence that we will support you, your family, and your residence or business for many years.
We are confident in our professional custom Gutter services and our opportunity to work as your Little Rock Gutter Company.
What are you waiting for?? Give us a call today!! 501-725-8112
---
Our Service Area
We love the Central Arkansas region and the immediate counties surrounding our service area. We are excited to serviceFairview residents as well as all the surrounding region within approximately a 30-mile radius. Our professional team will schedule an onsite assessment at your home or place of business and will work to provide you with a detailed quote.
Rest assured, we NEVER attempt to sell you on our services. We simply want to educate you on your options and help you determine what would make the most sense given your budget and vision for your guttering project. Reach out to us today to get a complimentary estimate for your home or business!
Little Rock Gutter & Maintenance 1200 N Tyler St, Little Rock, AR 72205 501-725-8112